NEA annual report and presentations
Annual Faculty Salary Report
Last year, on behalf of the National Education Association (NEA), ASA released a faculty salary analysis titled "The Calm Before COVID" Just before COVID, the number of faculty teaching full-time was on a several year upward trajectory, faculty purchasing power, which declined during and just after the 2008 Great Recession, recovered for many faculty, and governmental funding for higher education was on the rise in many states. Then along came COVID.
In this year's salary analysis, "Collateral Damage: Effects of the Pandemic on Academe", ASA reports a decrease in the number of faculty positions, both full- and part-time, and decreased faculty purchasing power. See the full report for more details of the state of academe in 2020-21: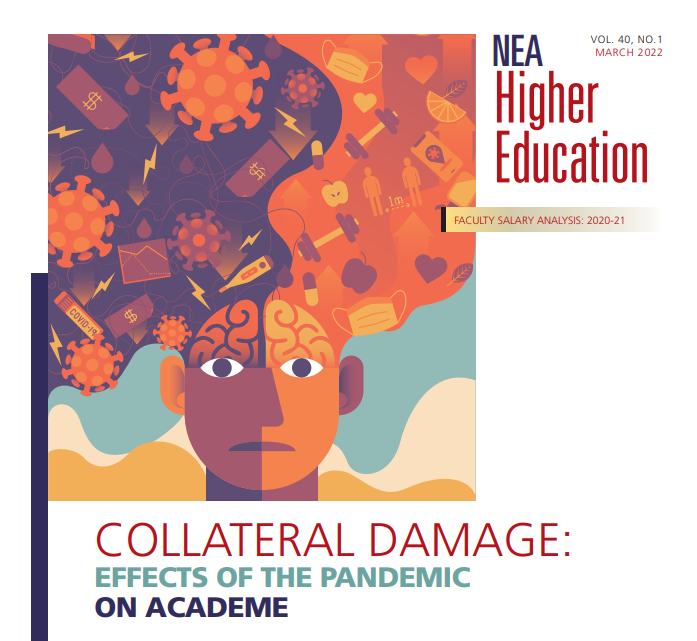 NEA Higher Education Conference
ASA's Sue Clery presented at the NEA Higher Education Conference in Baltimore earlier this month. Sue presented two sessions: "The Global Pandemic and the State of Academia," which discussed the current state of faculty employment and salaries; and "The Global Pandemic, the Fiscal Health of Academia, and PennsylvaniaConsolidations: Access and Equity," covering trends in state funding for higher education through the Great Recession beginning in 2008, into recovery and the pandemic, and looking toward what is to come.