Data Coaching for Student Success
Jobs for the Future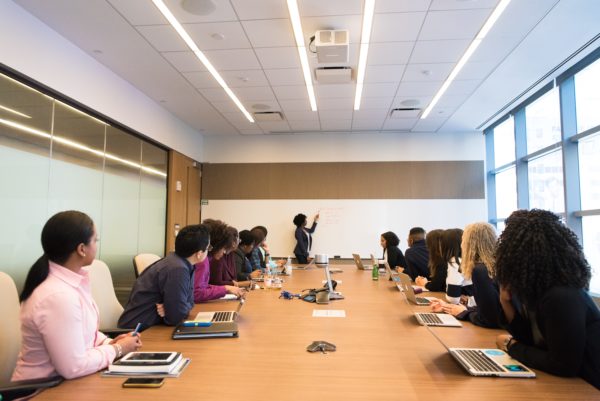 JFF supports their Student Success Network with expert guidance from the field. ASA is JFF's data partner to help Student Success Centers and their colleges use data to drive change as they embark on large-scale student success reforms. Through interactive workshops, webinars, and guided conversations, ASA helps colleges and Centers increase their capacity to make strategic use of data by arming them with customized models, guides, and tools.
Our workshops cover all phases of the strategic data planning process – from data needs assessment to metrics identification and alignment, implementation and target setting, monitoring and assessment and, finally to developing a data communication plan and celebrating successes. Equity, developing a strong culture of evidence, and how to talk about and communicate with data are threaded throughout our engagements, tools, and documents. Our tools – such as templates, models, toolkits, probing guides, and analyzer tips — support workshops, and can also be stand-alone so that campus teams can use them on their own.
Our workshops and tools are customized to participants' needs and include time for campus teams to work together to explore their own data while making use of ASA developed tools and ASA expert assistance. Key to our workshops is that we engage the campus' team members in a manner that puts them in the driver's seat and increases their capacity to independently conduct similar exercises across the campus in the future. The ultimate goal is to empower and equip the institution with methodologies, concepts and frameworks to support evidenced-based decisions as they implement their student success agenda.
We ensure that our content is timely so that campus teams can make use of the concepts and tools today. A recent workshop for Oregon's Student Success Center, Early Momentum Metrics: What? Why? How? And Now What?, offered tools to help campus teams come together to develop an actionable data inquiry with an equity focus. Another recent workshop for Ohio's Student Success Center, Measuring Progress & Using Data In a Time of COVID-19, presented campus teams with ASA's Activities & Metrics Mapping model, a tool to evidence where student success work was disrupted by the COVID-19 crisis, related metrics, and how to go about telling their student success story.
"I thought the webinar went really well, and appreciate all the thoughtful planning. … it was managed well and the content was responsive to the moment in time (COVID, equity, etc.)."

Jennifer Giffels, JFF
"Thanks again for all your work to make the webinar successful!"

(Elizabeth Cox Brand, OR SSC)