Data Communications Planning Guide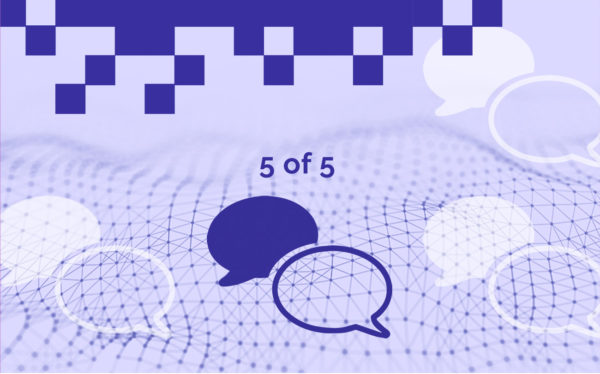 YOU ARE VIEWING DATA GUIDE #5 OF 5
This Data Communications Planning Guide is a companion for ASA Research's Strategic Data Use workshops. The workshop content provides discussion regarding the importance of sharing and making data available broadly and how to effectively communicate data and information across campus. Discussion about the importance of communicating data is summarized here. This planning guide provides guidelines and tips to consider as you develop your communication plan, along with a template that you can use to organize and document your plan.
Be sure to allow the necessary time to develop a robust, effective, and efficient plan. A comprehensive data communications plan will take time to develop.
Please contact us if you need assistance as you develop your plan, or would like to discuss convening a workshop.
Why is Communicating Data So Important?
Without facts, you cannot act strategically and purposely. For example:

Benefits of Strong Data Communications
Data are shared and used across campus. Data or strategic information is in the hands of the people who need it.
A shared understanding of the data is achieved. Strong data communications leads to a shared understanding of institutional information. For example, a stakeholder at one college we worked with stated, "We can't talk about graduation rates on campus. If I ask 10 different people what our graduation rate is, I will get 10 different answers." When data are standardized and shared across campus, definitions become common knowledge and lead to a shared understanding of the data.
Facts discourage the use of myths and biases. Over-reliance on past experience can kill progress. If you are always looking behind you, there is a real chance of missing what is in front of you. To bust myths, seek out conflicting information to recognize your biases and remove them from your decision process.
Common and collaborative goals can be developed. Stakeholders are more excited about trying to achieve goals they set themselves rather than those imposed on them. Institutions are much more effective when teams collaboratively set goals.
Decision-making is based on the entire story. Staying siloed and focused on a few disjointed parts is likely to produce skewed results.
Don't Keep it a Secret!
All stakeholders need actionable data so they can make progress. Be deliberate about your reporting efforts. Ensure the right information gets to the right team members so that appropriate adjustments can be made when needed. Consider the following:
Who are the stakeholders? Who needs the monitoring/evaluation reports and data – the program team, faculty, staff? Do results need to be shared to students or the community? How often or at what point in the strategy?
What data will be the most effective to inform staff and stakeholders to help kick off conversations, identify where gaps may occur, make modifications and course corrections, or make decisions about strategy or policy?
How can the lessons learned be applied in a meaningful way for various stakeholders?
Consider whether research findings may inform the field and apply to other institutions or programs across the state or country. If so, how and what should be communicated?
What communications format will be most effective for each audience (dashboard, briefing, analytical report, formal evaluation report, infographics, memo, social media, blogs, etc.)? Delivery (print or electronic)?
Click here for a template that you can use to help structure your data communications plan.
Data Communications Guidelines
Who Needs What?
Once you decide on your metrics and the data you are tracking, develop a communications plan. Regardless of the audience:
Avoid data overload
Don't create one-size-fits-all reports
Tell a story
Organizational specialists A. E. Henderson and R. D. Hines[1] offer the following considerations and guidance when developing your campus communications plan.
Staff
Capacity/Responsibility
Type of Report
Level of Access
Content & Display Tips
Strategy Lead & Team
Person/team with overall responsibility for the strategy.
Regular and detailed data and report.
Information that supports assessment of all aspects of the initiative.
Clearly annotate and provide definitions.
President, Chancellor, Board
Person(s) responsible for broad oversite of institutional strategy and operation.
Moderately frequent report; intermittent status updates and final findings.
Provide access to in-depth data on, at most, 2-3 critical data points.
Provide meaning & context.Ensure display is clear & easy to understand.
Annotate to tell the story.
Task Lead
Individuals responsible for developing/ implementing an initiative task or activity.
Ongoing monitoring reports.
Provide ability to drill-down to student groups and/or sub-activities/subtasks
Ensure transparency.
Faculty & Staff On-the-Ground
Faculty and staff responsible for day-to-day implementation and operation of strategy.
Strategy-related programmatic course and student-specific data.
Provide ability to assess student- and course-specific data.
Ensure transparency.
Address issues of concern to faculty.
Community
Stakeholders not directly involved with the strategy work, but have some stake in the processes and outcomes, e.g., students.
Occasionally, 1-2 key points communicating goal and/or progress made toward goal, as appropriate.
Summary data, clearly annotated.
Make the strategy known campus-wide, if appropriate, to help ensure students know about any new services offered and promote interest across faculty and staff.
Ensure visuals and data are not susceptible to misinterpretation.
Broadcast widely and prominently locate information.
Communications should be free of jargon and provide clear definitions.
Be sure to announce and celebrate when targets are achieved!
Funders, Policy-makers
Occasionally, 1-2 key points communicating goal and/or progress made toward goal, as appropriate. Be sure to satisfy any reporting requirements.
Depends on requirements.
Ensure clear communication of progress and broad, transformative, return on investment (if possible), scaling potential, challenges realized and mitigated, motivating factors, operating environments.
Tips
As you sketch a communications plan, consider…
What is the story you are telling? What type of action will the recipient be able to take?
Do you feel your campus needs to change the way you communicate with stakeholders? Which ones? How? Don't simply rely on "business as usual". Is there a better and more effective way to communicate the data?
Are there stakeholders that you need to provide communications to who are not currently in the loop?
Do you need new professional development opportunities so that faculty/staff can make effective use of the communications?

---
[1] Adapted from Henderson, A. E. & Hines, R. D. "Making data practical and engaging," Cultivating a data culture in higher education. Powers, K. & Henderson, A. E. (Eds.). New York: 2018.